It been a rough year around here, but I updated my 10FP.
308 10FP accutrigger
B&C Duramaxx
SSS bolt knob
20moa Farrell Base
TPS TSR-W rings
Vortex Viper HS-T 6-24x50
Harris swivel bipod
Sig SRD762 Suppressor
Now for the rough part. I bought a Savage MKII FVSR 22lr
late last summer. I intended it to be a rifle that I
could use to take my grandson out and go plinking. He
died on Oct. 2nd, 8 days before his 13th birthday. The
rifle wasn't ready so he never even got a chance to see
it.
I started this project with a red dot, but then I picked
up the Viper for my 308 so the Nikon Monarch that it
replaced seemed like a good idea for this rifle.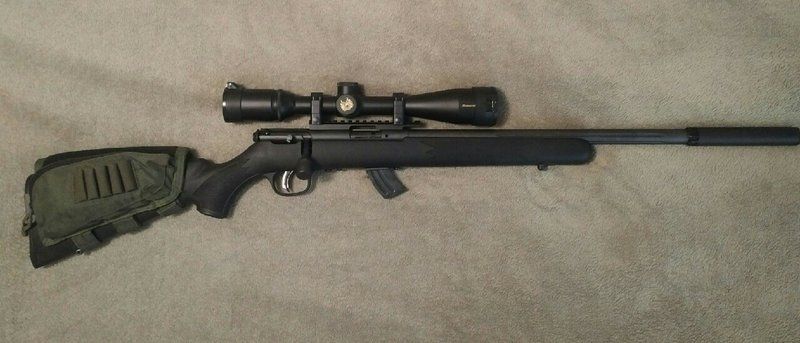 Savage Mark II FV SR 22lr
EGW base and TPS TSR - W rings
Nikon Monarch 4x16x42
SilencerCo Warlock II Suppressor
This rifle is a joy to shoot and I think Ethan would have
had a lot of fun with it.
I can't figure out why the photos don't so up, I'll try to
get it fixed.


Edited by huntin1