GD and I where cooking ...
We're having corn beef with veggies and baby whole potatoes with home made hard rolls for dinner.
We wanted some dessert . We are out of cup cake liners and frosting and no cake mix.
SOOO we made Home made bunt cake , homemade butter frosting and some creativity from the granddaughter.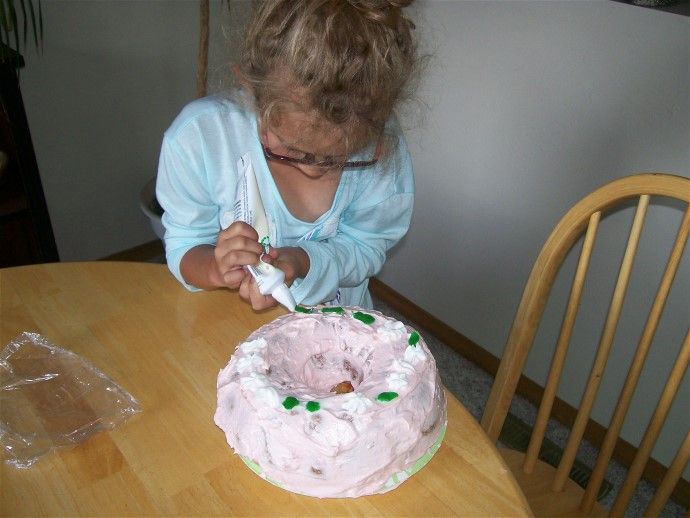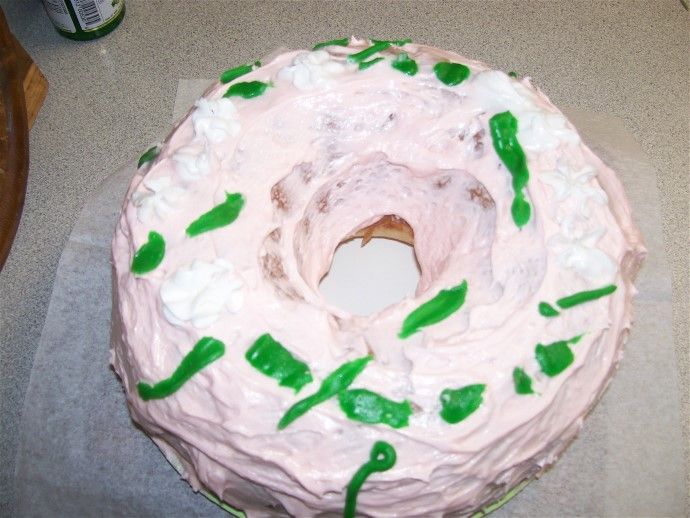 She loves to cook with Papa
D