My first gun was a well used single hammer type 12 ga break action stevens. Hunted everything with from tree rats to deer.




Soon after I got it, I found guns were willing to pay for reloaded shotgun shells; so with my skimpy 15 year old savings bought a shotshell reloading press in 1960. What brought this to my mind, was thaat looks like my old press in e-bay.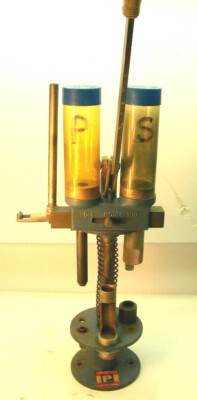 It was/is a Dietmeier 100.
I gave it to a young guy about 30 years ago; in prestine condition.
Dietmeier
originaly designed these things then sold out to Bair which sold out to Pacific and eventually designs were sold to Hornady. Good single stage press; best for paper; but can be used with a crimp starter with plastic cases..
Time marches on. thought of bying it back...but it would just sit and rust more. Hope some one buys it with more respect than the fellow I gave it to.