A while back I was looking at J&G Sales and saw that they have 6.5X55 Sweedish surplus practice ammo. It has a wooden bullet and is berdan primed. The primers are non corrosive. You can get 4800 of them for $96 plus shipping.
I have been trying to think of something I could do with them.
I came up with the idea of pulling the wooden bullet, dumping the powder, and loading them with my bullets and powder.
I didn't want to have 4799 of them and not know what to do with them if it didn't work so I only bought 800.
They came in a pretty cool box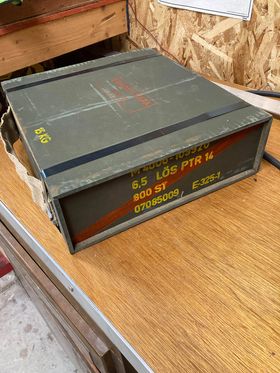 I opened it up and their was 4 battle packs with ten boxes of 20 rounds in each battle pack.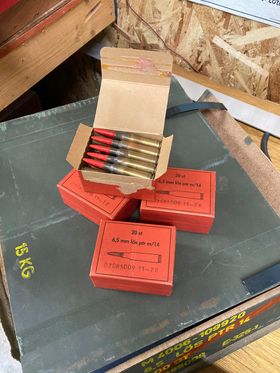 Then I pulled a few bullets,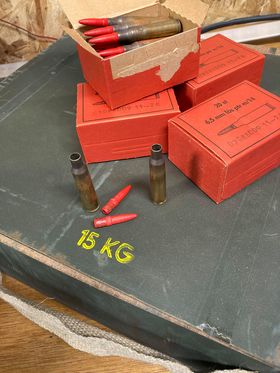 They were a little corroded so I put them in the tumbler over night.
Today I finally got the time to test my loads. They shot every bit as good as the same load using Lapua brass.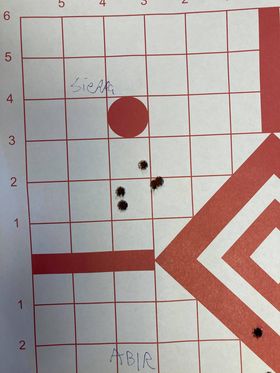 I wasn't javing my best day shooting but my hunting load from last year shot 1.15 inches at 200 yards. I shot a bigger group with my hunting loads that used Lapua brass.
I think I might be on to something.