My son Wyatt (just turned 4) and I went to Kisatchie Nat'l Forrest for Memorial weekend. We arrived Sun morning around 9 am and headed out to the woods with a couple of friends. Wyatt was on his pony "Ladybug", and I'm on my bay geld "Curly", both of them are 7 year olds. Wyatt rides with a Mecate and I hold the lead so I'm effectively ponying him, but he still has reins and as much control as I can stand to give him. At home, in the arena, he rides completely by himself, but out there, I'd rather be safe than sorry. Especially as some of the trails are multi-use and a dirt bike could come flying by anytime. We had to head back to camp quickly around 1:30 and let a fairly bad thunderstorm do it's thing. Here's Curly grazing while hobbled during the rain.
Our highline setup and both horses waiting to go back out. And, yes, I know that the lines are too long, I'd just set it up and hadn't adjusted them yet.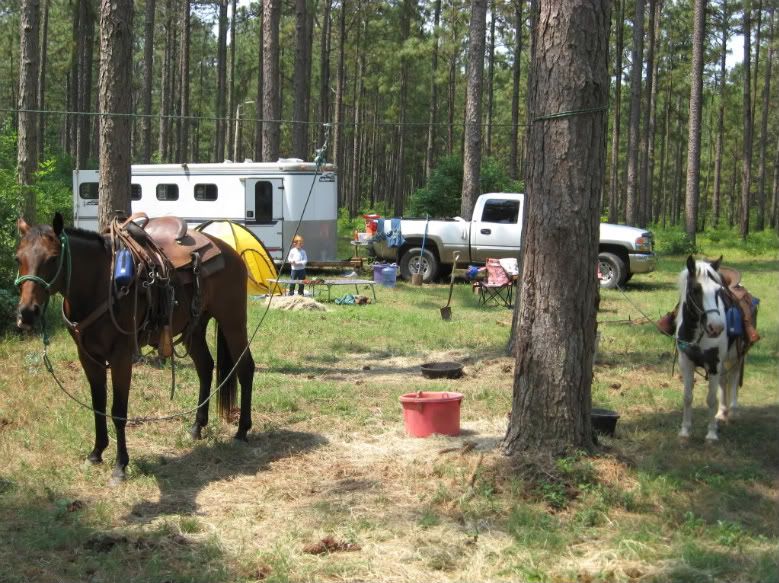 Wondering if ladybug will do this...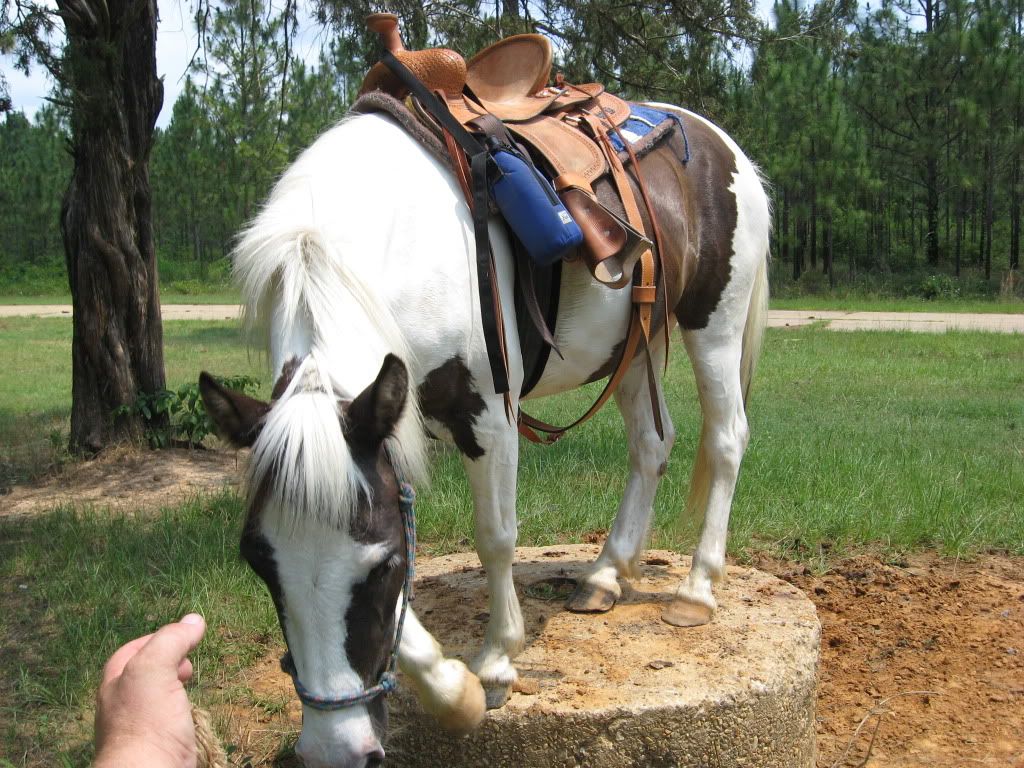 turns out she will
our camp the next morning, just after we'd finished pancakes and I'd filled in the fire pit.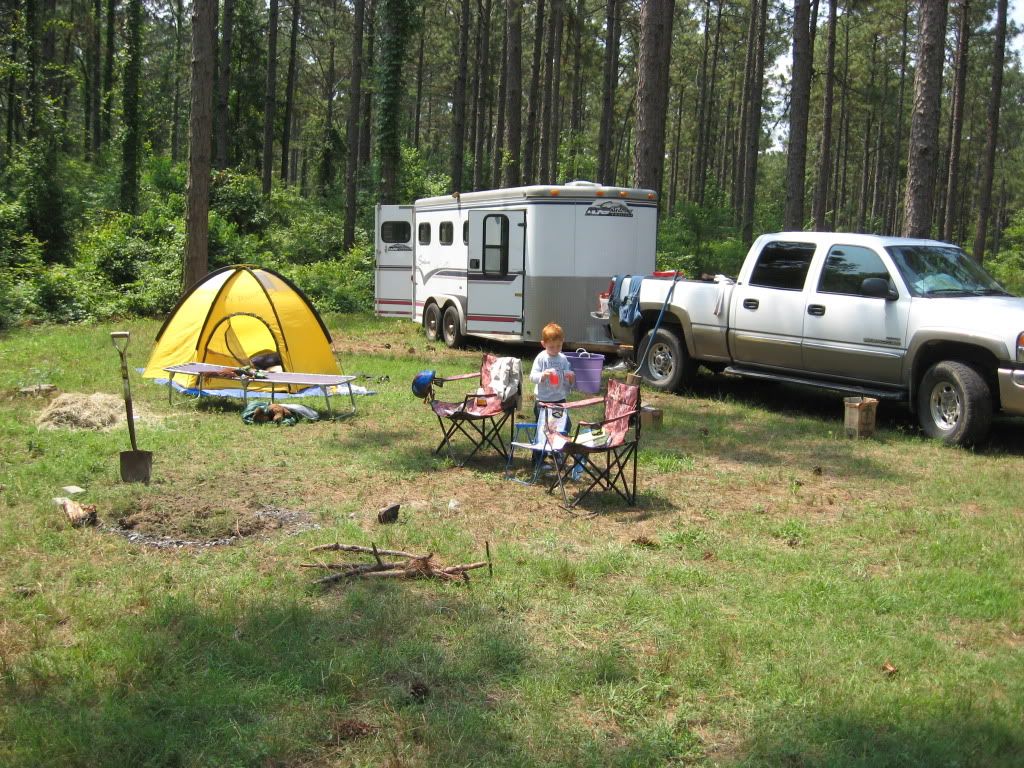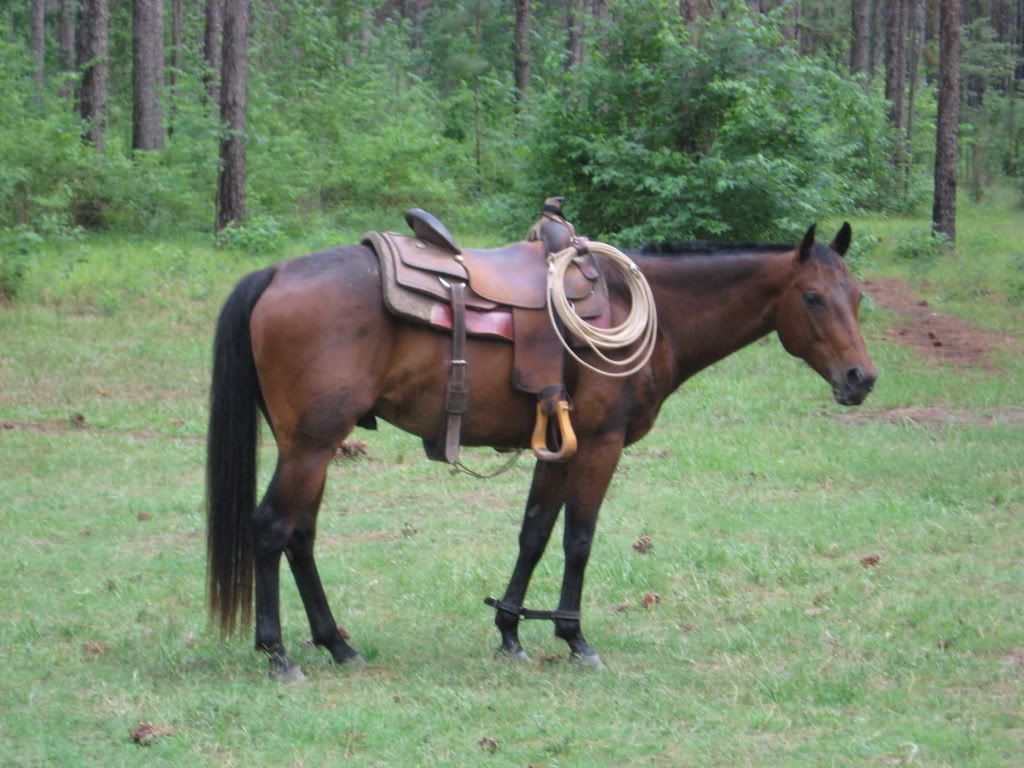 about to head out again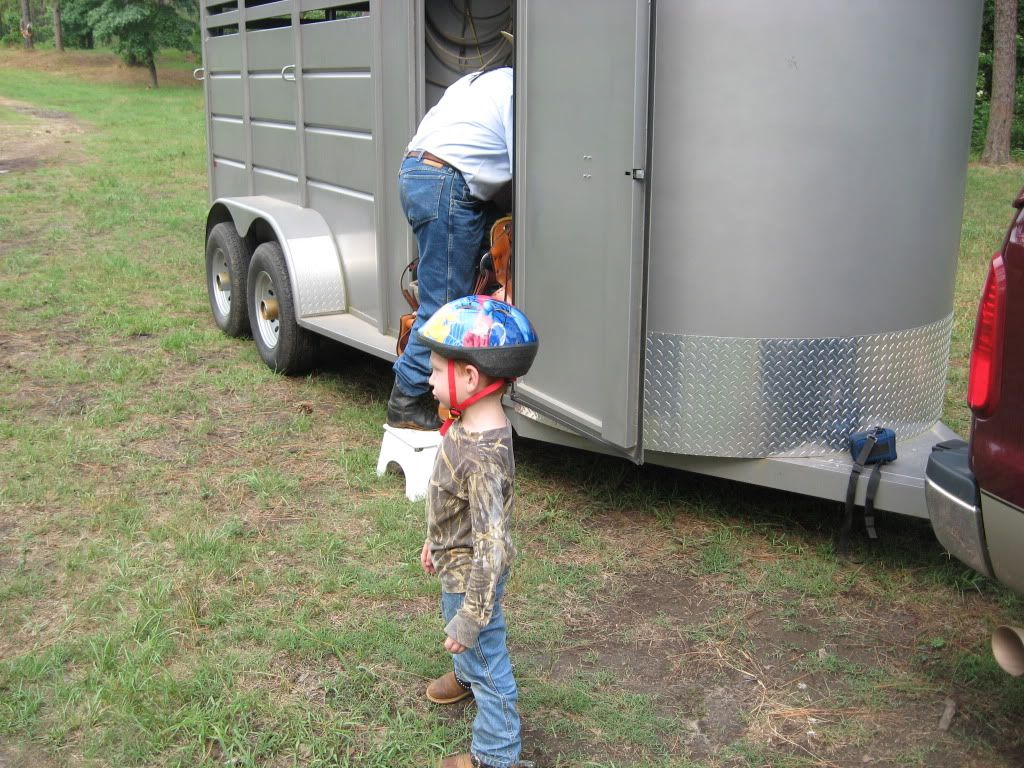 Edited by daniel77